AGRA Tourism..
The name of this city is enough to give the goosebumps to everyone. We all know this city is famous for one of the Seven Wonders of the World.
Taj Mahal is just not a mausoleum or any other monument. It is a symbol of eternal love by an emperor for his favourite queen, in fact it is much more than that. It is one of the marvel of Mughal Empire, the magical allure of Taj Mahal can be feel when you have a first look of it.
Taj Mahal, "the epitome of love", is "a monument of immeasurable beauty". The beauty of this magnificent monument is such that it is beyond the scope of words. The thoughts that come into the mind while watching the Taj Mahal of Agra is not just its phenomenal beauty, but the immense love which was the reason behind its construction.  Ironically, the very first sight of the Taj Mahal, the epitome of love and romance, also leaves visitors mesmerised and perpetually enthralled.
Beauty lies in the eyes of the beholder! Probably for Taj Mahal, the axiom is just the other way round. The Taj is the beauty personified! The Taj displays its different moods through its varied shades. The Taj has as many shades as any kind of beauty can ever have!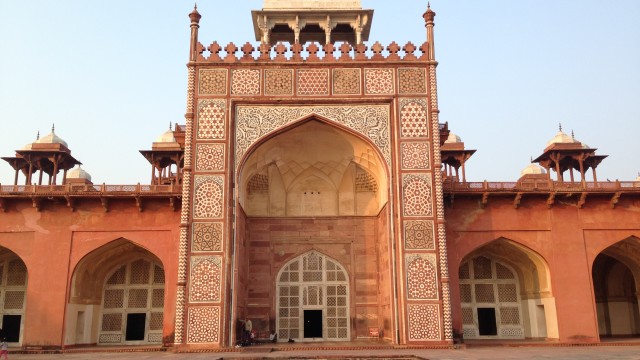 Mughals gifted us so many monuments which we can cherish for long time. Agra Fort, Fatehpur Sikri Fort, Akbar's Tomb, I'timād-Ud-Daulah's Tomb, Mehtab Bagh, Keetham Lake and many more magnificent places are waiting for your visit.
It is a city of love, it was a city of Mughals who develop it, flourished it. If one has a heart that beats and that beat throbs to seek, the purity of love in galore! Surely one deserves a visit to 'The Taj', as much as Agra deserves your visit once, and more.